Enjoy Individualized Attention And Targeted Fitness Routines In Our Semi-Private Training Program
Are you looking for the perfect balance between high-energy motivation and hands-on instruction? You've come to the right place.
Our Semi-Private Training at The Works NYC gives you access to cutting-edge small group classes with up to 2 other participants. Together, you'll take on professional instruction and an individualized approach designed specifically for you and your goals.
Come see us in Chelsea today and take your training to the next level in no time. Just fill out the short form on your screen to get started now!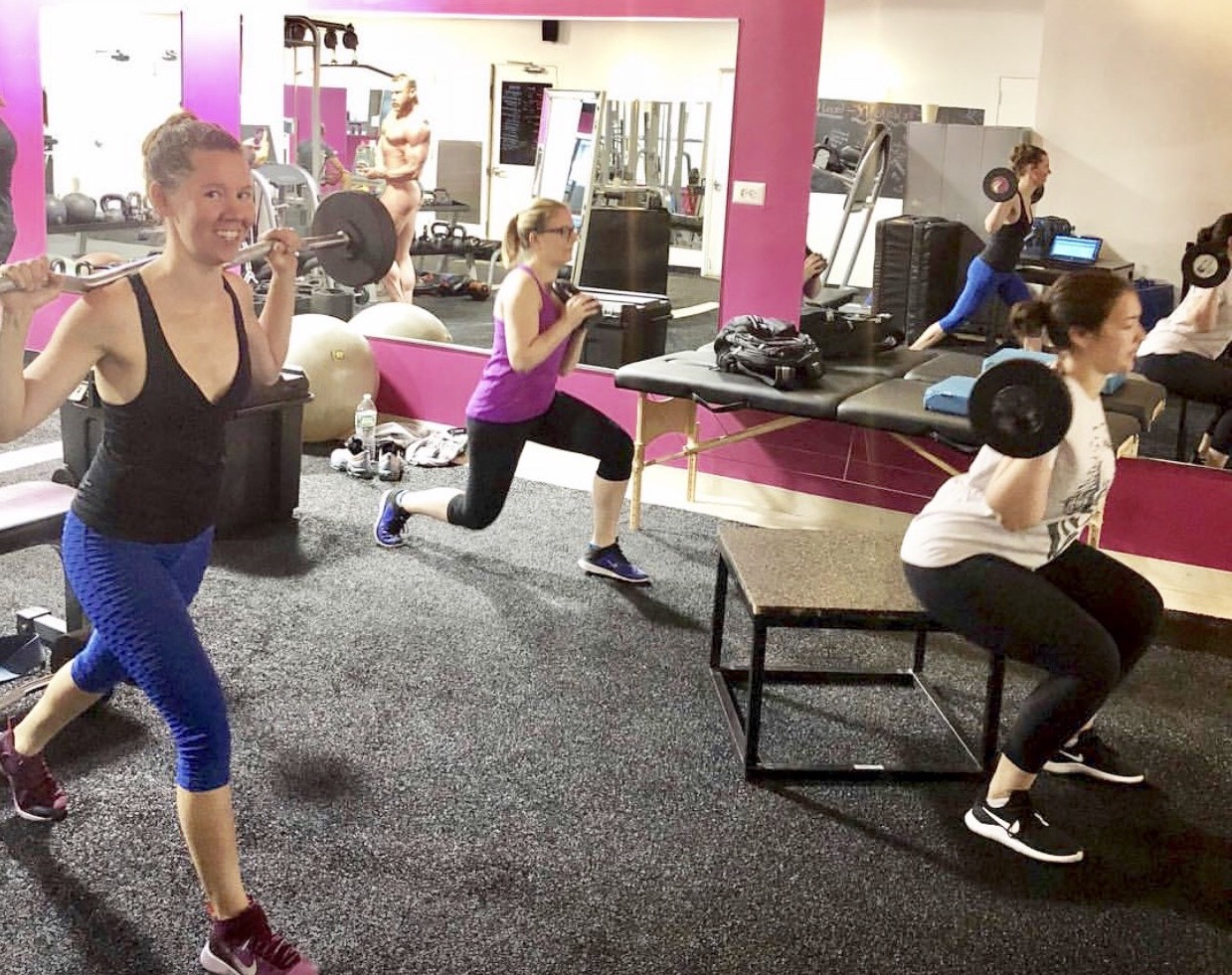 Treat Yourself To A Comprehensive Program With Our Semi-Private Training In Chelsea
We like to think of our Semi-Private training as a Private Training without the price tag! We don't cut any corners. We don't water anything down. We offer you access to comprehensive training that truly works.
At The Works NYC, we're helping women across NYC thrive with a fitness system built for YOU!
Here's what you get:
Personalized workouts in groups of up to 2 other people
Monthly lean mass and body fat assessments on our InBody machine
A Custom program that changes every 4 weeks
Work on your goals with a couple others, together!
And Yeah, Our Semi-Private Training Can Impact Every Aspect Of Your Life
Whether you're a competitive athlete or a working mom who just takes her training seriously, we all know how important fitness training can be for your social and emotional success.
Staying active keeps you energized. It gives you sense of purpose. And after a killer workout, you carry that sense of accomplishment with you into everything you do.
At The Works NYC, we're ready to make that happen. Our Semi-Private training is designed to build you up with progressive steps forward, celebrating your successes as you build strength and improve your performance week in and week out.
Join us today and take on:
Professional instruction and encouragement
Incredible amenities and resources
Unwavering self-confidence in all aspects of your life

Take The First Step Today! Learn More About Our Semi-Private Training
Are you getting the most out of your workout routine? If you hesitate at all, it's time for a change.
Just fill out the short form on your screen to learn more about our Semi-Private Training in Manhattan or to get started today!